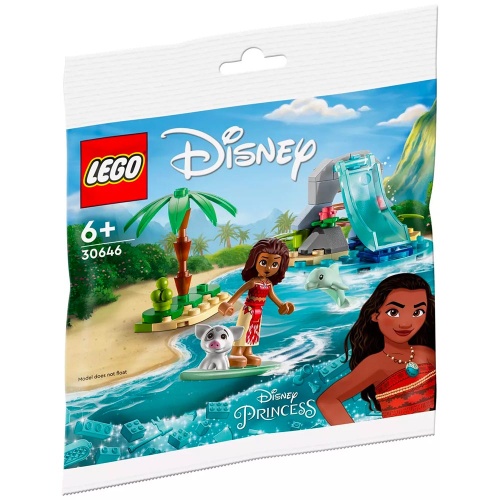 Bring the magic of the Disney world into your home with our official and new LEGO® Disney sets. Give a unique gift for hours of magical play with the Super Briques website. Fast delivery and neat packaging.
Expand your LEGO® Disney toy collection with all our exclusive LEGO® sets, available immediately. Give the perfect Disney gift to a young child over 4 years old or an adult fan of Disney's enchanted universe. Collect iconic Disney characters such as Mickey, Winnie the Pooh, Lightning Buzz, Woody, Donald, Picsou, the Cheshire Cat, Ariel and all the other Disney princesses with our selection of new LEGO® Disney figurines. Relive the emotion of Disney movies by building the official LEGO® Disney sets such as the miniature Disney castle (LEGO® 40478), the Rapunzel Tower (LEGO® 43187) or the Madrigal house (LEGO® 43202).
In addition, you can invent your own Disney universe with our wide selection of new LEGO® spare parts and build the castle of your dreams. Assemble the building bricks and all the necessary elements on a LEGO® base plate and you're done ! Don't forget to accessorize your diorama with our various LEGO® accessories (plants, animals, food, windows, windows, doors and flags). Finally, Super Briques offers you the opportunity to add your little personal paw to your creations thanks to our LEGO® module to customize in UV printing. Insert images, drawings, text and graphics close to use on a selection of spare parts.
In the end, you will have understood, at Super Briques we strive to offer you a thousand and one ways to have fun and make your imagination work.