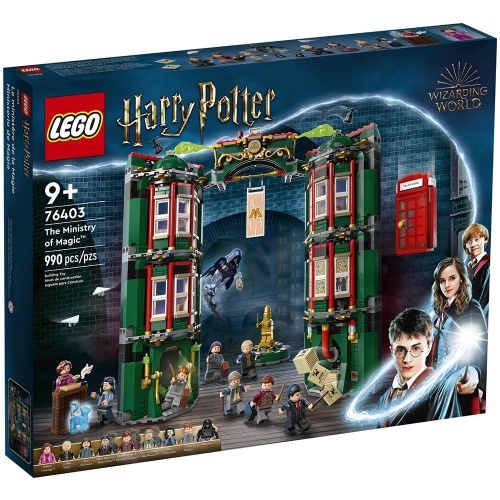 Enter the fantastic world of Harry Potter with all our new and authentic LEGO® Harry Potter sets.
With Super Briques, prepare your things to enter Hogwarts and learn magic with all our official and new LEGO® Harry Potter sets, available immediately and in fast delivery.
Get on board the Hogwarts Express with Ron and Hermione and practice making all kinds of spells while having fun building the original LEGO® Harry Potter sets in stock at Super Briques. Whether you are part of the Gryffindor, Slytherin, Ravenclaw or Hufflepuff house, you will inevitably find the LEGO® Harry Potter box or the official LEGO® Harry Potter figurine that suits you best. Also, make your Patronus (protective spirit) appear and protect yourself from malicious sorcerers or hostile magical creatures with our wide selection of accessories for sorcerers (find the famous Magic Sorting Hat as well as the essential magic wands) and fantastic LEGO® animals.
In addition, you will find at Super Briques the latest LEGO® Harry Potter Polybags released just recently and that make a great idea for a cheap LEGO® gift to give for a birthday (a Polybag is a small bag of spare parts usually also containing an exclusive LEGO® figurine). Have fun collecting all the official LEGO® Harry Potter characters and impressing your friends with your incredible collection of favorite Harry Potter figurines. You can also use our new LEGO® parts customization service that we have developed especially for you to have new and unique LEGO® parts. We use a UV printer to screen print LEGO® and the result is very qualitative with very high definition printing and ultra resistant over time.
Finally, you can discover all our incredible LEGO® Super Briques creations on many different themes and all more fun from each other! Subscribe to our newsletter to enjoy exclusive benefits and follow all our news.