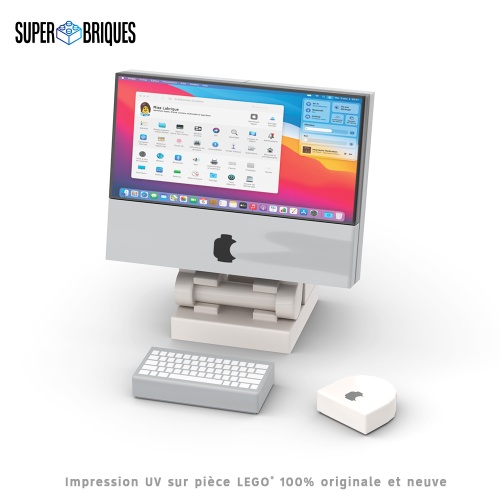 €2,999.00
-€2,995.01
€3.99
Find the missing accessory for your LEGO® creations from our range of Super Briques "Accessories" custom parts. Delivery everywhere in Europe and free collection of your order possible in our premises in Vendée (long live the mogette and the prefou !)
Do you need to accessorize your LEGO® diorama with original pieces ? Easily find your happiness in our section of personalized Super Briques accessories. Choose from LEGO® spare parts customized by UV printing such as: fragile package, "amazing" package, laundry box, welder torch, tape measure, compass or a magnificent diploma to celebrate the end of the studies of your LEGO® figurine! We regularly put new pieces online and our team of graphic designers is full of imagination (and humor) to divert objects from our daily lives. All our custom pieces are designed to be perfectly integrated into your LEGO® achievements, on the scale of a figurine.
In addition, we also offer you a wide choice of new and original LEGO® sets, including the latest news: Avatar, Star Wars, Marvel and many more to discover. Our collection of official LEGO® figurines is not outdone since we have hundreds of super cool figurines in stock such as LEGO® series figurines, LEGO® Ninjago figurines and Simpson figurines. Make your creativity speak by realizing your wildest dreams with our range of LEGO® retail spare parts. Sort by color, shape and price to quickly find everything you need from: building bricks, figurine pieces, nature, animals and transport.
Finally, we make on simple request by email and free of charge, all your quotes concerning your customization projects for your business communication.