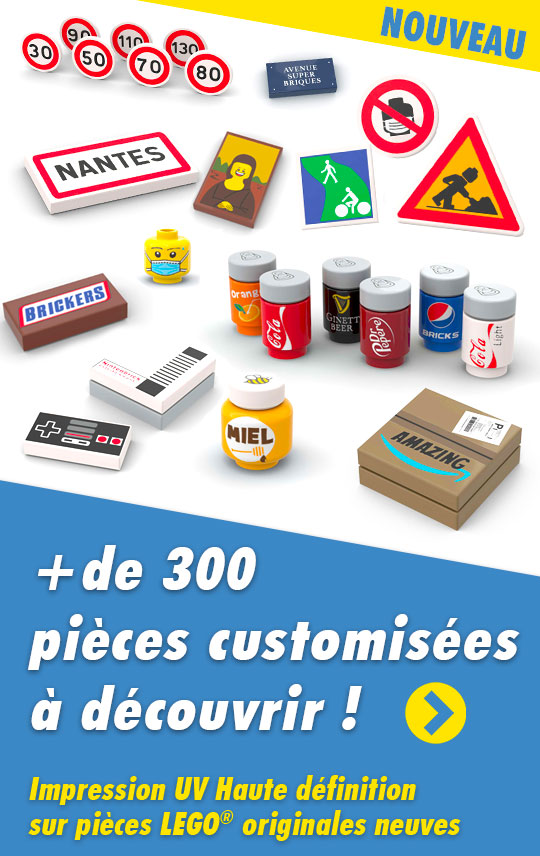 Genuine & New LEGO®

Ultra Fast shipping

Secured Payments

Great customer service
Solve all the mysteries around the Bermuda Triangle or attack a merchant ship with all our new and official LEGO® Pirates sets, available immediately and in fast delivery throughout Europe. Find the rare pearl to expand your LEGO® collection with Super Briques, the French specialist in rare and exclusive LEGO®.
Let your imagination run wild to invent thrilling pirate stories on board your boat, built of LEGO® bricks ! Throw cannonballs at enemy ships and loot their hold to raffle all the goods on board. Thanks to our selection of original LEGO® Pirates sets, you will be able to play for hours with your little boy bitten by piracy stories. The ease of assembly of LEGO® Pirates sets and the playful assembly of small pieces will allow children over 6 years of age to flourish in the game and learn to develop their fine motor skills, imagination and patience, almost to infinity.
Since 2020, the Super Briques site has been looking for rare and exclusive LEGO® sets around the world, which you can no longer find on the shelves of major brands. Our credo ? Offer you a different choice of new and official LEGO® boxes, at great prices. In addition, we have acquired an industrial UV printer that allows us to offer you the possibility to customize new LEGO® parts and we have created just for you a whole range of "custom" parts, our LEGO® creations. Enhance your play space and LEGO® dioramas with our coin packs (mini MOC) on different themes (Templars, king, ecology, money, Halloween, Christmas and many more). Do not hesitate to take a look at our other LEGO® universes: City, Friends, Creator, Harry Potter, Marvel, Star Wars, Technic, Ninjago.
Finally, we make it a point of honor to offer you an irreproachable service (availability, quality, speed of shipments) and to offer you new products every week to make you dream throughout the year.