Customize LEGO® pieces for your activity
Endless possibilities to bring your ideas to lif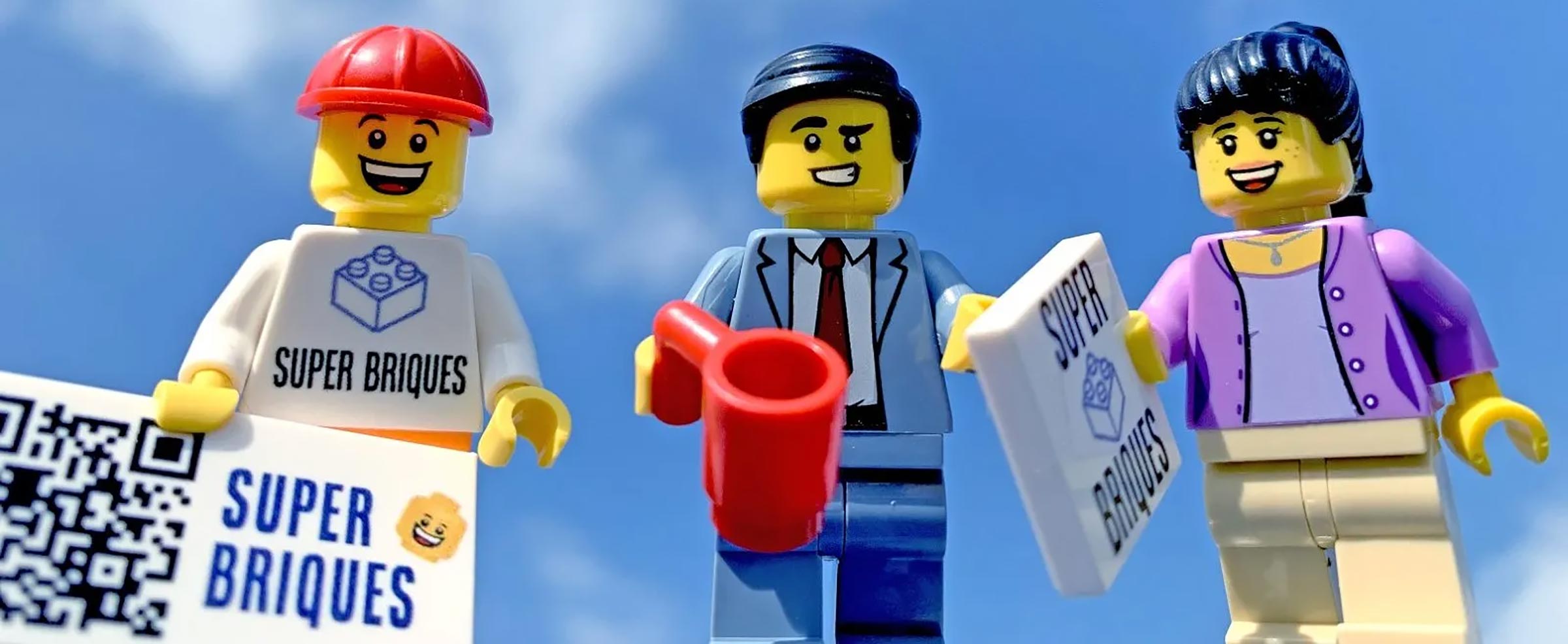 LEGO® To your image

Highlight your company and reinforce your communication by creating original and unique gifts that reflect your image. Your teams and customers will be seduced!

Outstanding service

Our team dedicated to professionals and associations is at your service and will accompany you on all your customization projects.
We bring your communication projects to life with UV printed personalization on original new LEGO® pieces. Reinforce your brand image with timeless, durable, original and world-renowned quality products.s.
High definition printing

Printing with UV technology

Durability and high abrasion resistance High definition and relief free renderings with precision industrial equipment.

Service dedicated to professionals and associations.

Specialized team, listening to your needs. From single piece to large series. Fast production time. In house graphic design service.
OUR PRODUCTS

1. Bricks, tiles ...

We customize most common pieces such as bricks, tiles or any piece with a flat surface.

2. Customized minifigures

From a simple torso to a complete minifigure with accessories, we work to bring your ideas to life!

3. Elaborate products

We are constantly innovating to meet all your specific needs: ey chains, badges, personalized boxes...

Quality & Proximity

Super Briques is a company on a human scale, aiming to offer you an impeccable made-to-measure service.