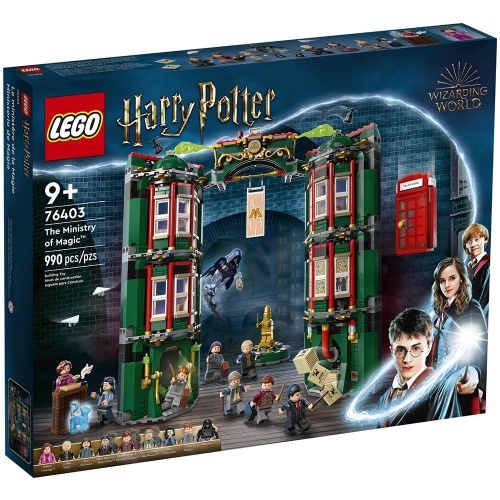 Wingardium Leviosa ! Show your magician skills with all our new and original LEGO® Harry Potter sets. Collect the exclusive figurines and have fun for hours building the most beautiful action scenes in the Harry Potter saga.
How to go back to Hogwarts ? Get on board the Hogwarts Express, put on your sorcerer's dress and assemble the LEGO® bricks to recreate the fantastic universe imagined by J.K. Rowling. Relive the intense moments of the Harry Potter movies by building, for example, the scene of the meeting with Fluffy (the big 3-headed dog) alongside Hermione Granger and Ron Weasley. Share your knowledge of spells and magic potions by playing with your best friends to concoct a very powerful Polynectar potion with the LEGO® the error of the Polynectar potion box, released in 2021. Combine the official LEGO® Harry Potter sets together to create your own Hogwarts castle and for even more fun.
For fans of the LEGO® Harry Potter range, you will find at Super Briques a very wide choice of boxes, polybags, figurines and lots of magical accessories to complete your collection and to please at a special event such as for a birthday or Christmas. We also offer you many other incredible sets to assemble with your children such as the official LEGO® Star Wars sets, LEGO® Marvel sets and LEGO® DC Comics sets. In addition, we have hundreds of new LEGO® spare parts in stock, available individually or in larger quantities. Filter your search by price, size, shape and color to find the original LEGO® parts you need.
In addition, we provide you with a digital interface that will allow you to customize certain LEGO® parts with screen printing thanks to our UV printer.