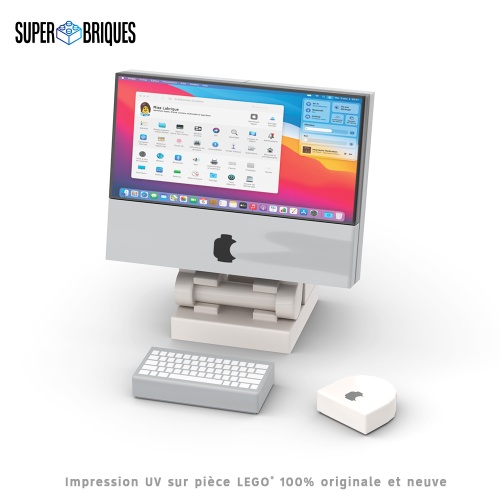 €2,999.00
-€2,995.01
€3.99
Fans of new technologies, retro gaming and board games will love our LEGO® Games - Geek custom pieces. Fast delivery and careful packaging from our warehouse in Vendée. News every week.
Whether you are addicted to console games or board games, you will find at Super Briques full of LEGO® custom pieces for geek. Sit comfortably on your sofa and play with our "Nintenbrick" at Mario kart or Zelda. Do you take public transport ? Take our retro console "Game girl" in your bag to distract yourself on Tetris or Pokemon games for example. In addition, we have created just for you an assortment of board games including Trivial, solitaire, chess, Backgammon, Scrabble and Monopoly (transformed into "Brickopoly"). Hours of fun and laughter for you and your LEGO® figurines.
Similarly, thanks to the high-definition UV printing and the talent of our graphic designers, we offer you the best of new technologies, finally accessible for your LEGO® characters. Enhance the realism of your LEGO® constructions with state-of-the-art accessories such as a touch tablet, smartphone or "Ibrick" desktop computer. Also discover our catalog of new LEGO® spare parts to enhance your gaming universe as well as all our official LEGO® figurines (series figurines, LEGO® Harry Potter figurines, LEGO® Star Wars figurines and many more to see). We also have in stock boxes, Polybags and packs - Mini MOC created by us on different themes (Halloween, Christmas, Templars, Royal etc…)
Don't forget to subscribe to our newsletter to follow our news and receive our commercial offers. We are also present on social networks (Facebook and Instagram).