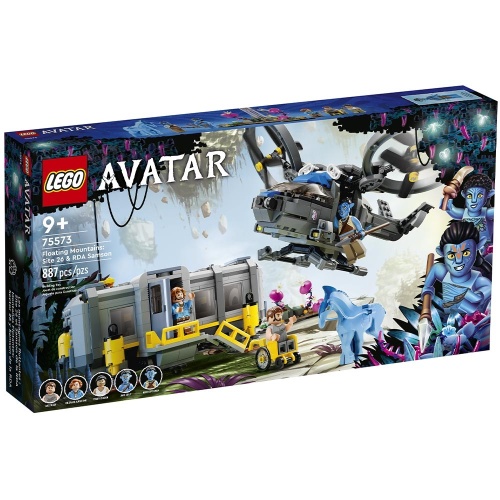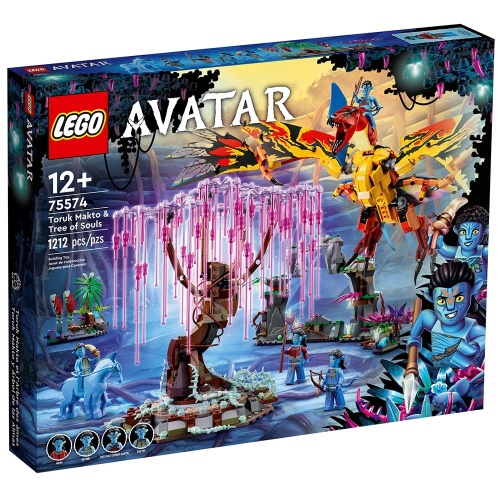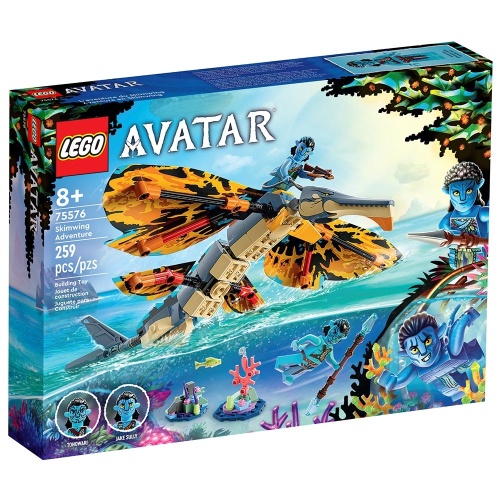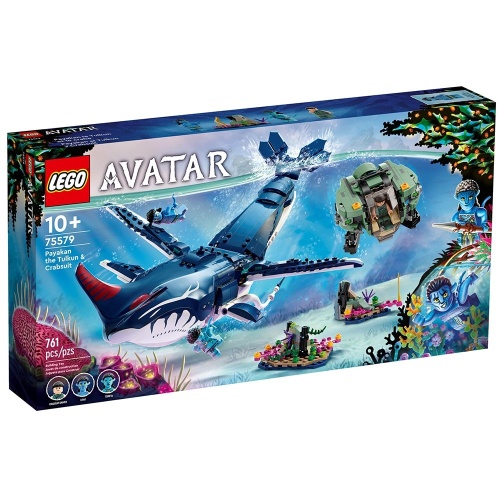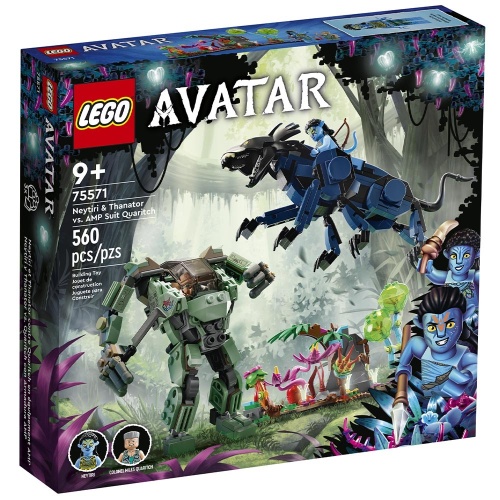 Stimulate your imagination and treat yourself to a trip to Pandora with all our new and official LEGO® Avatar sets.
Immerse yourself in the iconic science fiction universe of the Avatar movie with all our official LEGO® Avatar sets, available immediately and in fast delivery or free pick-up at our premises in Vendée / France.
Explore the planet Pandora and discover a lush and beautiful jungle to meet the Na'vis. Relive the capital scenes of the Avatar movie by building, for example, the tree of souls, the sacred sanctuary of the Omaticaya, with the LEGO® Tour Makto set and the tree of souls (LEGO® 75574). Avatar fans will love the phosphorescent LEGO® pieces that shine in the dark, the ability to make the link like the Na'vis ("Tsaheylu") and all the animated decorative objects of our LEGO® Avatar sets. Children over 9 years old will be able to play inventing many captivating stories and thus develop their creativity by assembling the official LEGO® Avatar boxes that you will find at Super Briques.
Are you looking for a gift idea for Christmas? Science fiction and fantasy creature enthusiasts will love to replay the cult scenes of the Avatar movie and collect all the new LEGO® Avatar figurines. Moreover, we have in stock hundreds of other new and original LEGO® figurines: LEGO® Disney figurines, LEGO® Harry Potter figurines or for example, LEGO® Looney Tunes figurines. In addition, we have an incredible stock of new LEGO® spare parts to offer you (bricks, tiles, figurine parts, accessories, animals, plants and many more to discover in our spare parts section).
To conclude, you will find everything to please yourself and live your passion for LEGO® to the fullest by browsing our online sales site.