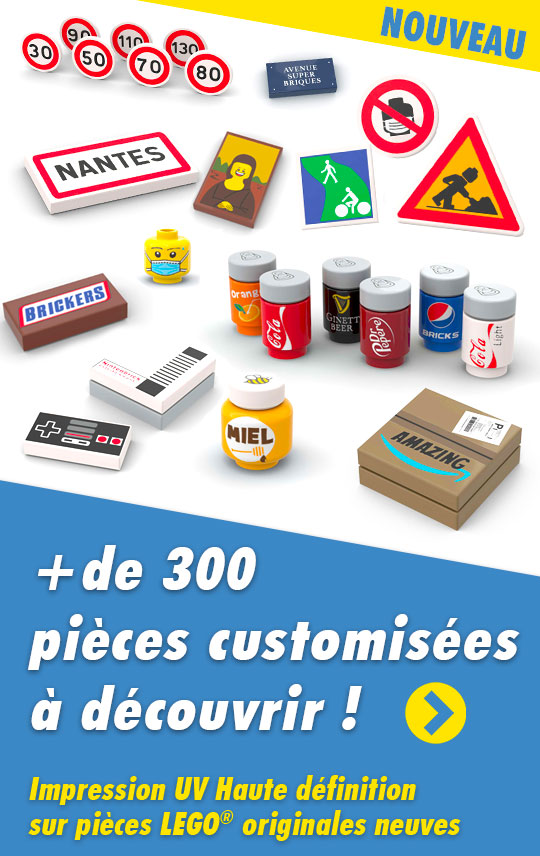 Genuine & New LEGO®

Ultra Fast shipping

Secured Payments

Great customer service
List of products by brand LEGO® Seigneur des anneaux
Travel through Middle-earth with our new and original LEGO® The Lord of the Rings sets.
Relive the fantastic adventures of Tolkien's famous novel with the new and official LEGO® The Lord of the Rings sets. Rare and collector sets to find to expand your collection. Fast and neat delivery from our warehouse in Vendée / France (Les-Lucs-sur-Boulogne).
At Super Briques you will find new and official LEGO® The Lord of the Rings sets that are difficult to obtain because they have been stopped for some time by the famous Danish brand. Indeed, since 2020 Super Briques has specialized in new and exclusive LEGO® sets. Dive into Middle-earth now and replay the cult scenes of the quest of the Hobbit Frodo Sacquet, which must destroy the One Ring. Get help from the other characters (Sam, Gandalf, Gimli, Legolas and all the others) to succeed in defeating Sauron, destroying the Ring and finding peace. Build the magical scenery of The Lord of the Rings movies with our wide selection of LEGO® retail spare parts (building bricks, plates, classic tiles, domes, animals, plants, food, base plates and many more).
Also discover our virtual interface to customize our new and official LEGO® parts in stock among hundreds of references. Add your personal touch to your LEGO® creations by adding your design, photos, graphics, text or by choosing our pre-designed templates. And if you are out of inspiration, don't panic, our shock creative team offers you the original LEGO® creations of Super Briques (packs, humor parts, personalized panels, various accessories...) and which are a real success with Afol (adult LEGO® fans).
For more information about our UV printing parts customization service, contact us via the form provided for this purpose and share your passion with us on our social networks (Facebook and Instagram).